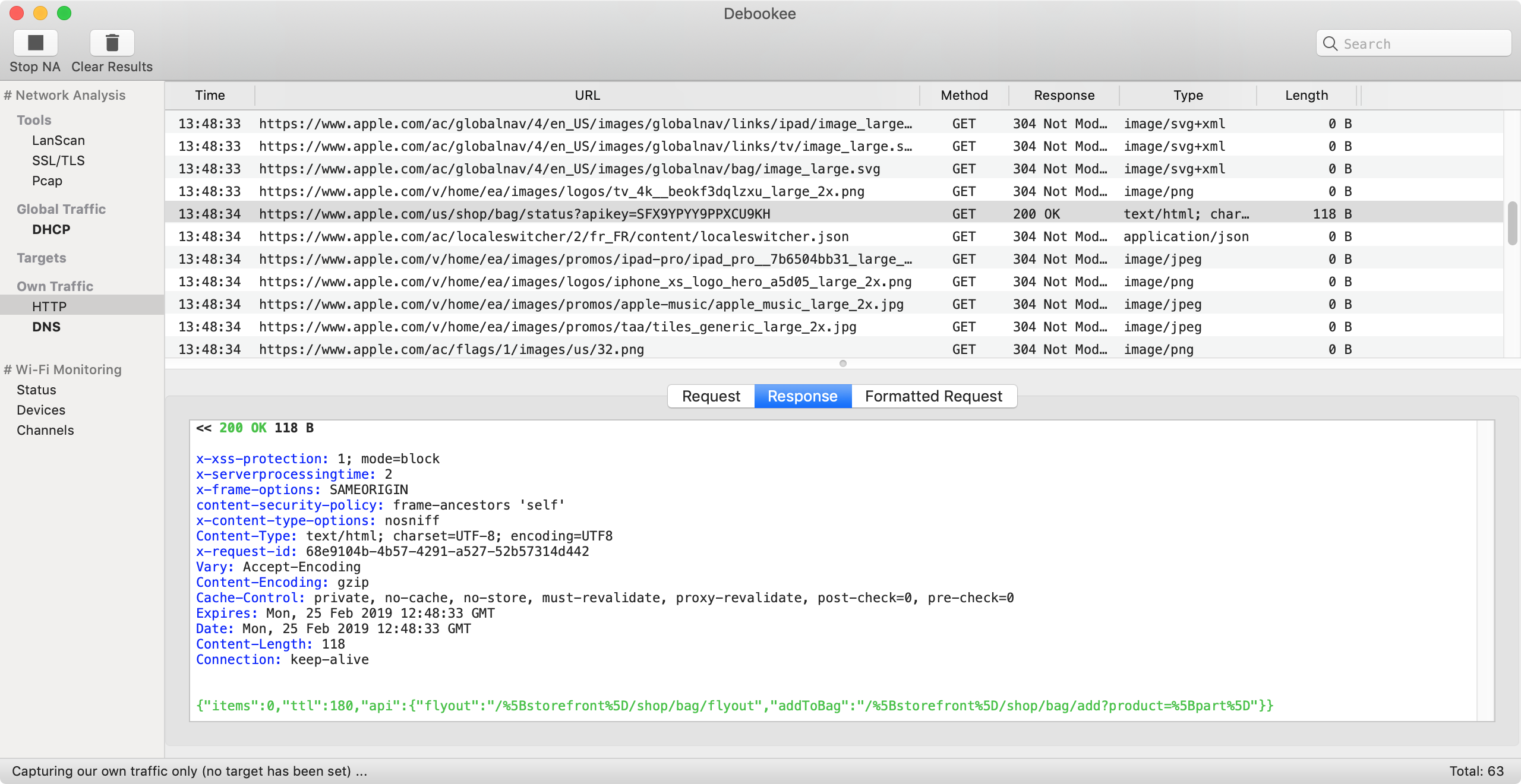 SSL/TLS Decryption
Decrypt your own traffic and all targets (iPhone, iPad, Android, TV, printers, fridges) traffic in one simple click.
The Network Analysis (NA) monitors and analyzes in real-time the network data of your own Mac or other devices.
It currently supports HTTP, HTTPS, DNS, TCP, DHCP, SIP, RTP (VoIP), IMAPs & WebSockets protocols.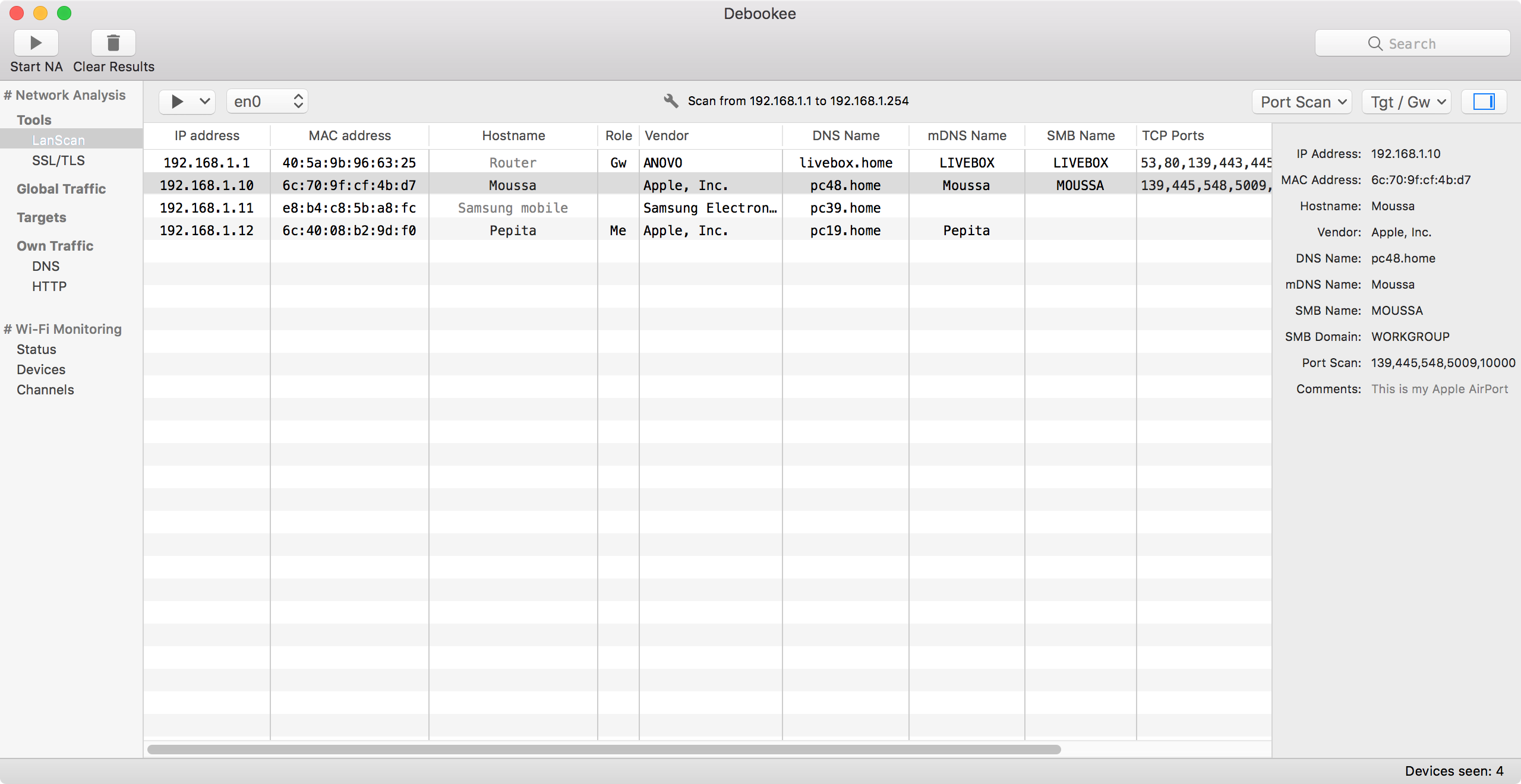 Scan your network & discover all your devices
Debookee embeds an advanced version of LanScan Pro, our famous IP network scanner.
Discover all your devices with associated MAC addresses, DNS, mDNS, SMB names and domains, as well as a TCP port scanner.
&nbsp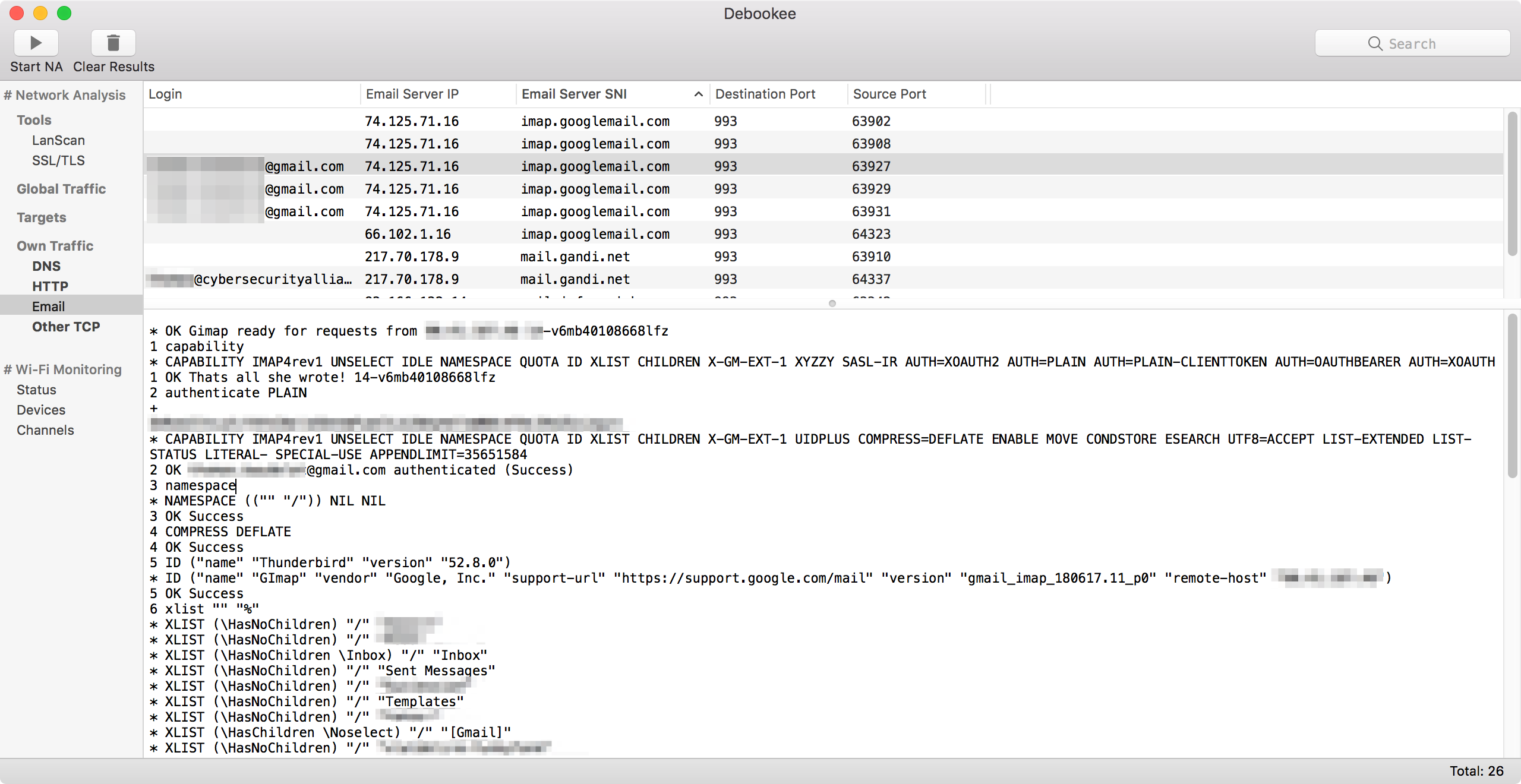 Email Decryption
Decrypt TLS encrypted email traffic (IMAPs / POP3s / SMTPs)
Full raw data is shown, not only headers
&nbsp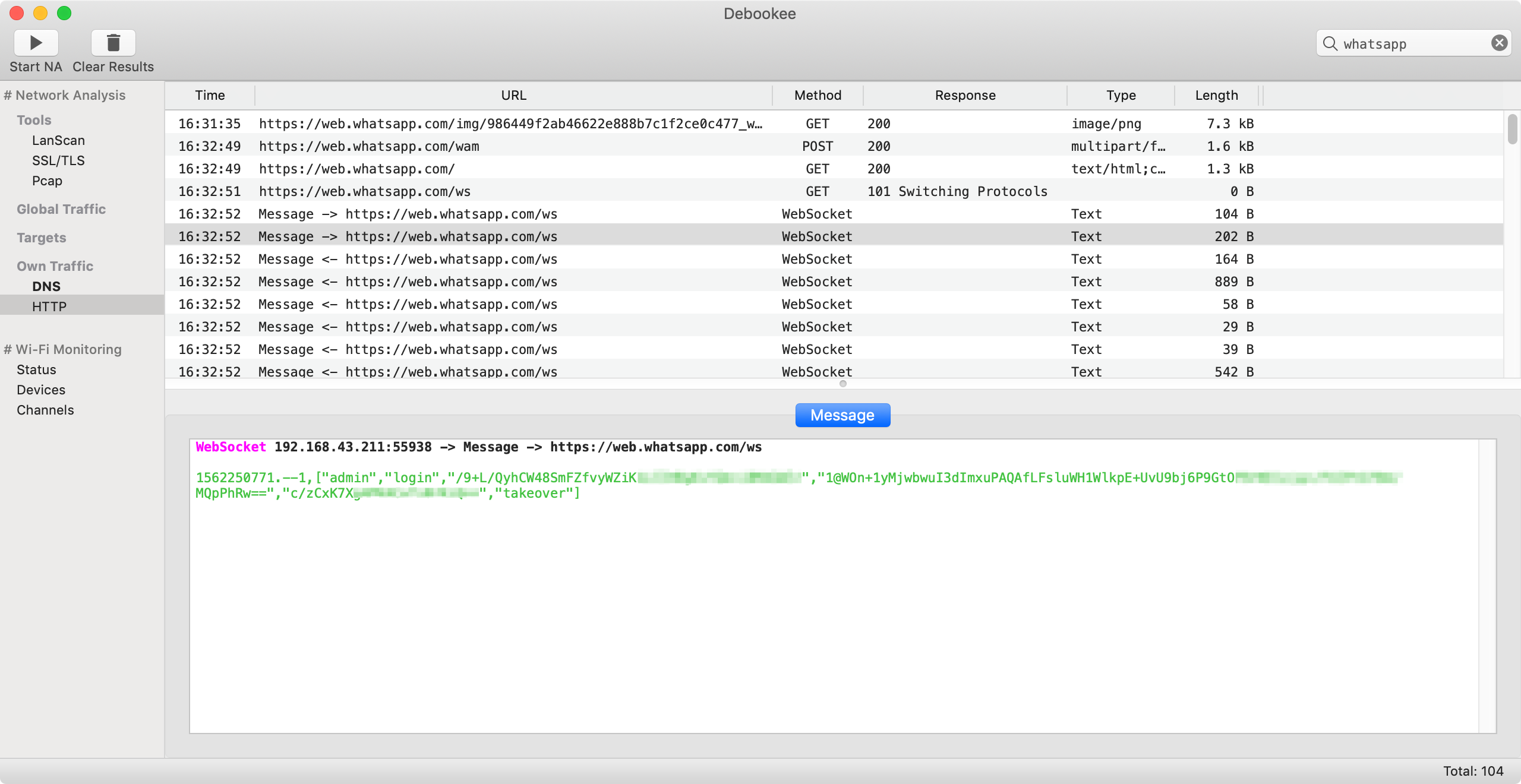 WebSockets decryption
Decrypt TLS encrypted WebSockets
See full content of Text and Binary WebSockets messages
&nbsp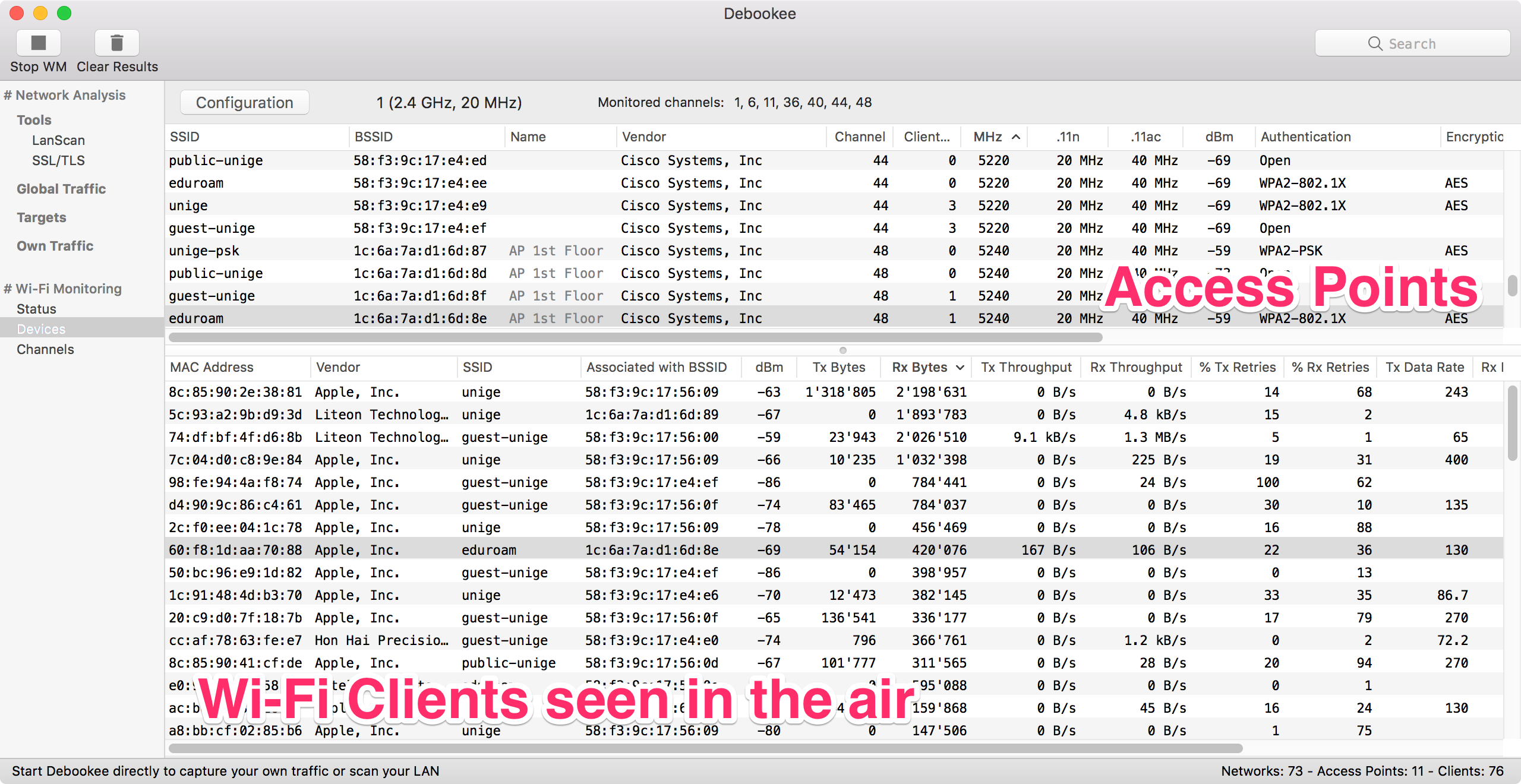 WiFi Monitoring Module - See all Access Points and connected Devices
WM module puts your Wi-Fi network interface in monitoring mode and listens to all 802.11 radio frames around.
You'll see not only Access Points, but also all Wi-Fi clients in your radio range, if they're associated or not, and details on their connection.
It shows bidirectional infos for each client connection: from AP to client and client to AP (Data Rate, %Retries, %Errors ...)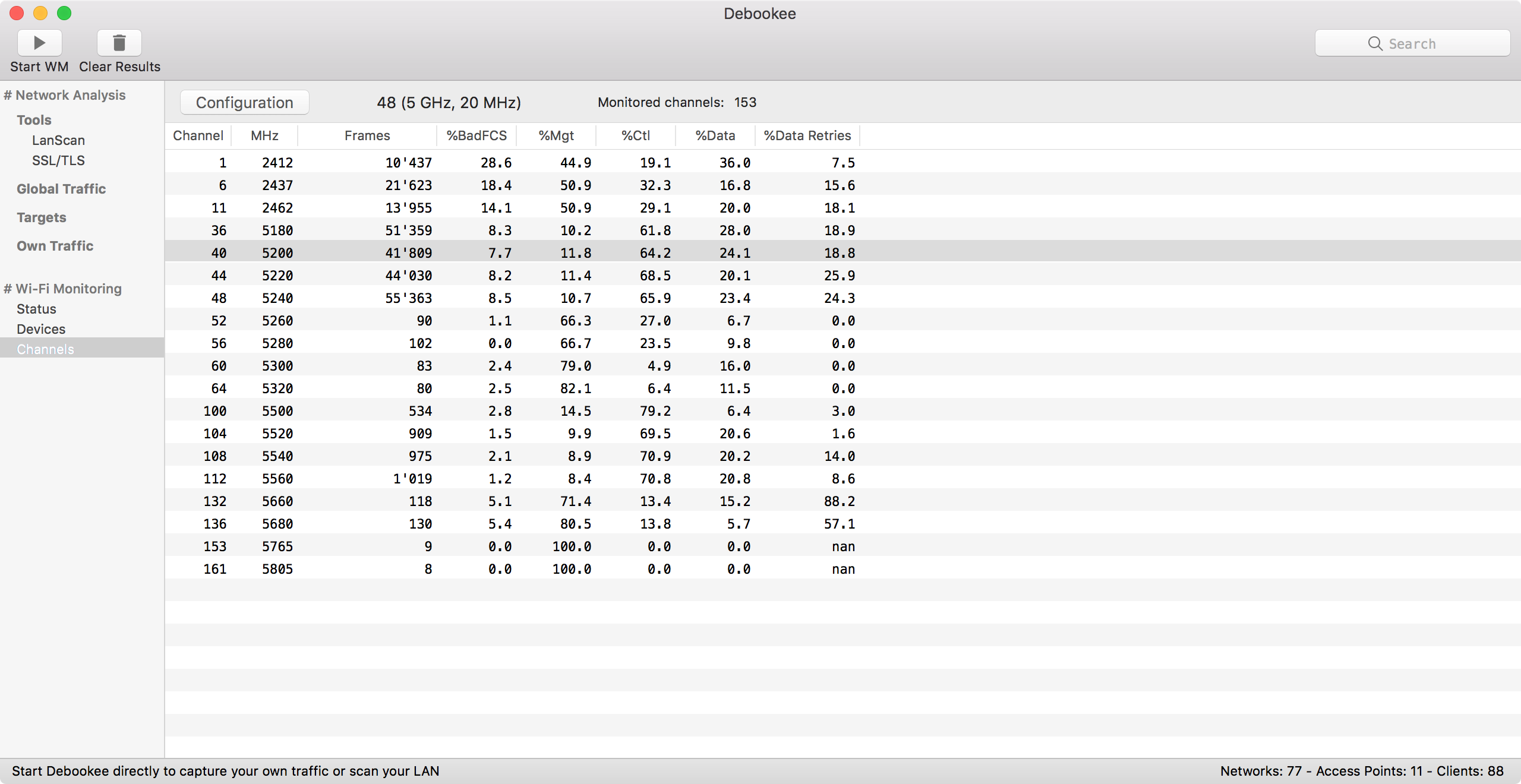 Wi-Fi Channels Statistics
Check out 802.11 frames statistics between Management, Control and Data frames.
Troubleshoot your connections with important statistics like percentage of retries and bad FCS.
&nbsp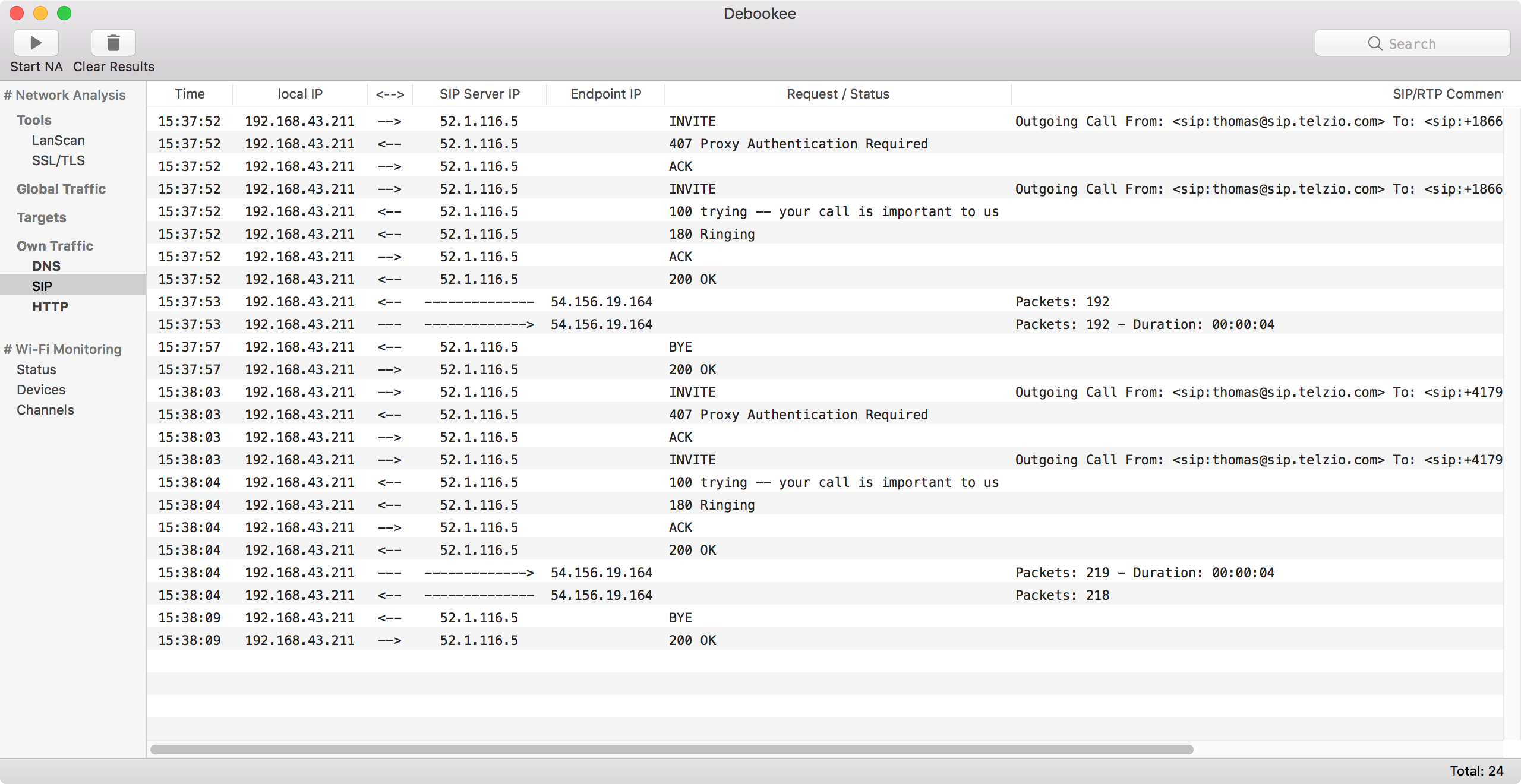 VoIP Calls
Analyze VoIP calls in real time (SIP signaling & RTP for voice)
Also works for your mobile phones if you intercept them and set them as targets
&nbsp
SSL/TLS Decryption Configuration
Decrypt only your targets traffic or your own traffic, install your Certificate Authority (CA) in your Keychain.
Install CA certificate on your targets from a web page accessible on http://mitm.it:6969
&nbsp